Embracing California's relatively warm winter climate opens up a golden opportunity to nurture cold weather, extended-season crops. Even with winter rainfall and a generally slower pace of work, here are three compelling reasons why you should consider monitoring soil moisture in your winter crops.
The Challenge of Winter Rainfall
Rain doesn't supply as much as you might think
While we may see more rain in the winter than in other months, there often isn't enough to infiltrate very deeply into the soil. Even heavier rainfall tends to run off the surface instead of refilling the soil.
Without soil moisture monitoring, it's really hard to tell how much rain makes it into the soil where the crop can use it.
Here is a real example of a rain event that resulted in minimal impact on available water content based on the Semios soil moisture monitoring tool: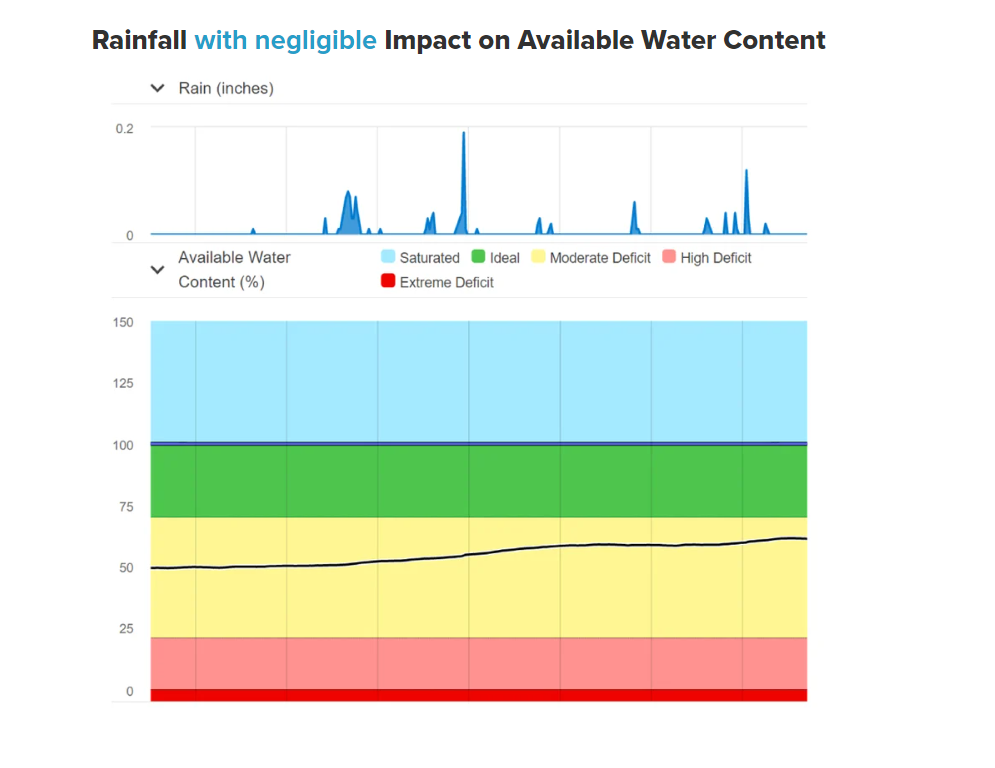 Enhancing Crop Performance
Better water management, better crop
Not every crop responds equally well to a well-watered environment, but cool season crops, especially onions and garlic, seem to be especially responsive to these conditions.
Not only does monitoring your soil moisture give you a more accurate view into the soil profile, but it also gives you a chance to reproduce those conditions so that you can achieve greater consistency year over year.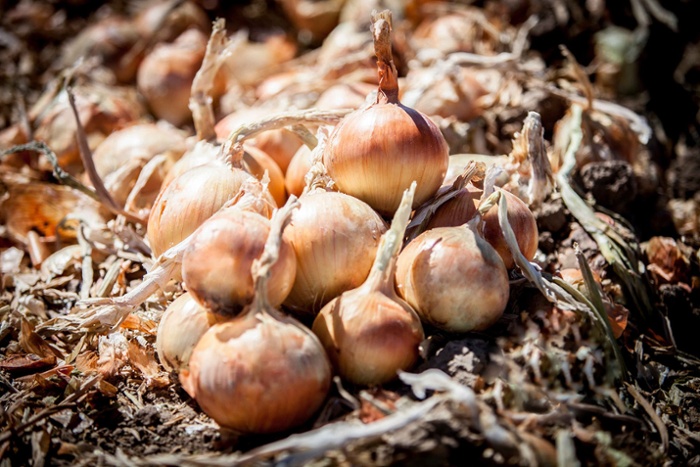 Peace of Mind During Winter Holidays
Enjoy your winter holidays without worries
After a long, hot, arduous summer, we all need a chance to step away from the fields and enjoy some time on vacation with family and friends. However, with a crop growing, we can only get away so far without worrying and wondering how things are going.
Soil moisture monitoring allows you to get some insight into how well things are going back home and allows you to guide any management decisions with your team while you're away.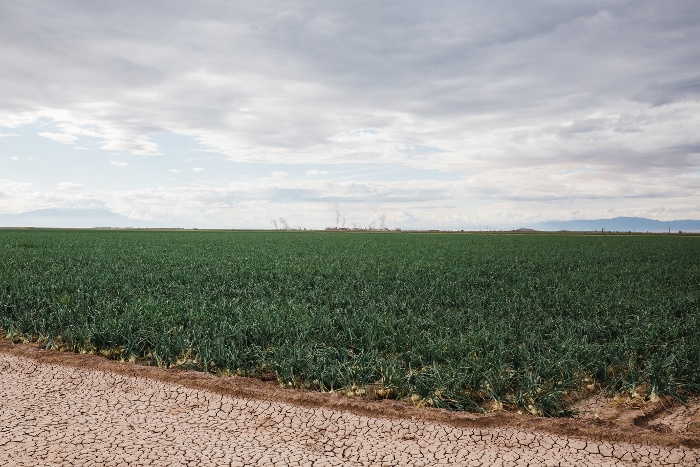 In partnership with Semios, you can make the most of your winter crops. Semios has an extensive track record of delivering invaluable data, cutting-edge models, and insightful information in the world of permanent crops.
This rich history of continuous learning and innovation is now being implemented into seasonal crops. With winter crops, time is of the essence, and Semios recognizes the critical importance of optimizing every moment. Leveraging the power of digital tools and precision sensors can bolster your strategy, giving your seasonal crops an unparalleled advantage right out of the gate.
By monitoring soil moisture in your winter crops, you can unlock the potential for a more successful and stress-free growing season.
Related Content:
Making Informed Irrigation Decisions with Semios
4 Reasons your Soil Moisture Sensors Might be Giving you Weird Readings