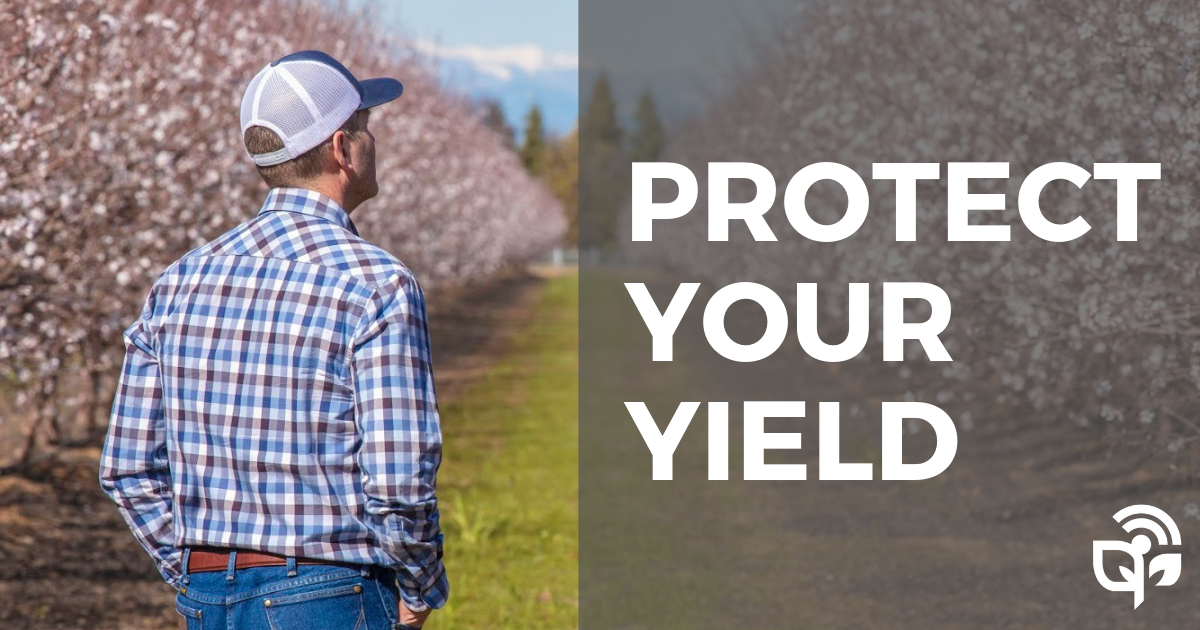 Has this cold, wet Central Valley spring got you worried about yield? Does mating disruption make sense if there are less nuts on the tree?
In fact,
fewer nuts on the tree can mean more moths per nut
making it even more important to protect the crop you've got - e
specially in a high pressure year.
It's not too late.
As presented at the 2018 Almond Conference by UC IPM Advisors, David Haviland, Jhalendra Rijal, and Emily Symmes, mating disruption means:
50-70% Less NOW Damage

Reduced NOW Pest Population

Improved Resistance Management
And Semios gives you more!

Semios customers get the most precise view of pest pressure based on their own in-canopy conditions.
Pest Management Tools Include:
In-Canopy degree day reporting
Hull split prediction model
Automated alerts for advanced notice
Did you hear?
To learn more about Semios, contact your region's Account Manager.
Josh Krueger
North & Mid Valley Account Manager
E: jkrueger@semios.com | T: (559) 573-4199
Justin Rose
South Valley Account Manager
E: jrose@semios.com | T: (559) 408-8721