Author: Semios
Semios Wins Pest Management Solution of the Year in 2021 AgTech Breakthrough Awards Program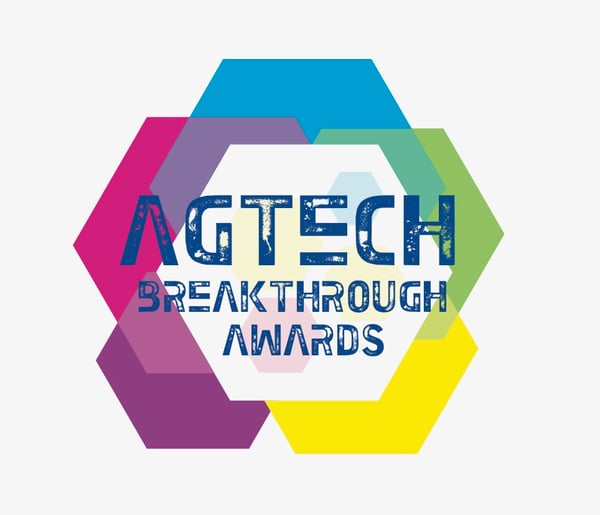 VANCOUVER, British Columbia, August 18, 2021 – Semios, the leading precision-farming platform for permanent crops, today announced it has been selected as winner of the "Pest Management Solution of the Year'" award in the 2021 AgTech Breakthrough Awards conducted by AgTech Breakthrough, a leading market intelligence organization that recognizes the top companies, technologies and products in the global AgTech market today. This is the second AgTech Breakthrough award for Semios, having won 'Overall Sensor Solution of the Year' in the 2020 awards program.
Semios offers a technology platform that leverages real-time, in-field data to optimize decision making across a crop-management spectrum that includes the industry's most innovative pest management tools for growers of permanent crops. The system is founded on a proprietary, in-orchard IoT wireless network, machine learning, and big data analytics, to help farmers manage insect pests, disease, frost and irrigation.
The unique pest management solution from Semios includes variable rate mating disruption with expert entomologists predicting and scheduling pheromone application rates in response to current and forecast pest behavior. The solution also delivers pest degree-day models & forecasting from a correlation between site-driven degree-days, trap counts and weather patterns in order to forecast pressure and determine optimal pest control actions.
Automated alerts notify key personnel via email or text when pest pressure conditions are met. Camera traps deliver daily trap catch images and pest counts straight to the phone or computer. Additionally, Semios' professional Field Services team handles installation, remote monitoring, and maintenance to provide a complete Precision Ag as a Service experience.
"Recent declines in bee populations, and other beneficial insect species, have farmers and regulatory agencies looking to non-toxic insecticide alternatives as well as species-specific pheromone products. Users of our platform can improve yield and grade with automated camera traps, spray timing tools, and variable rate mating disruption that is customized to their unique pest behavior all in one place," said Dr. Michael Gilbert, CEO of Semios. "We are honored to be listed among AgTech Breakthrough's winners circle again this year. It's a true indicator that we are on the right path in continuing to execute on what our customers have told us they need."
Semios is helping growers leverage technology to produce more food, more sustainably and is quickly becoming a trusted partner to more and more growers by way of connecting people, processes and systems with leading data-driven insights.
The mission of the annual AgTech Breakthrough Awards program is to conduct the industry's most comprehensive analysis and evaluation of agricultural and food technology categories, including Internet-of-Things (IoT) and Artificial Intelligence (AI) based agricultural technologies, farm management, indoor farming, food quality, data analytics and many more. This year's program attracted more than 1,500 nominations from over 15 different countries throughout the world.
"Data is playing an ever larger role in farming, informing key decisions that can affect the overall health and success of crops. Capitalizing on that data for pest control will help growers get the most accurate overview of their crop's development, leading to more informed decision making and better outcomes," said Bryan Vaughn, Managing Director of AgTech Breakthrough Awards. "We offer our sincerest congratulations to Semios on winning 'Pest Management Solution of the Year.'"
About Semios
Founded in 2010, Vancouver-based Semios offers precision agriculture as a service that includes real-time crop data and pest management tools for growers of tree fruit, nuts and other permanent crops. The Semios analytics engine draws on diverse sources of data including a robust, wireless network of in-canopy IoT sensors on each customer farm measuring climate, soil moisture, insect and disease activity. Semios has been named to the Global Cleantech 100, an annual list of the 100 most innovative cleantech companies globally, and the Thrive Top 50, a list of the 50 leading global AgTech companies. Semios continues to grow its crop management platform through recent acquisitions including Altrac and Centricity, and by partnering with other leading decision-aid farming solutions. www.semios.com
About AgTech Breakthrough
Part of Tech Breakthrough, a leading market intelligence and recognition platform for global technology innovation and leadership, the AgTech Breakthrough Awards program is devoted to honoring excellence in agricultural technologies, services, companies and products. The AgTech Breakthrough Awards program provides a forum for public recognition around the achievements of AgTech companies and solutions in categories including farm management, indoor farming, automation, IoT and robotics, food quality, analytics and more. For more information visit AgTechBreakthrough.com.